Silver Bells International
Silver Bells International offers the British Curriculum. The educational philosophy of the school focusses on creating independent learners who can reach their full potential. Academic expectations and standards are high and every pupil has the opportunity to lead and achieve. Pupils are also expected to be active participants in our varied co-curricular programme, allowing them to gain confidence and experience in a range of activities
We believe that every child deserves the best possible start in life and support to fulfil their potential.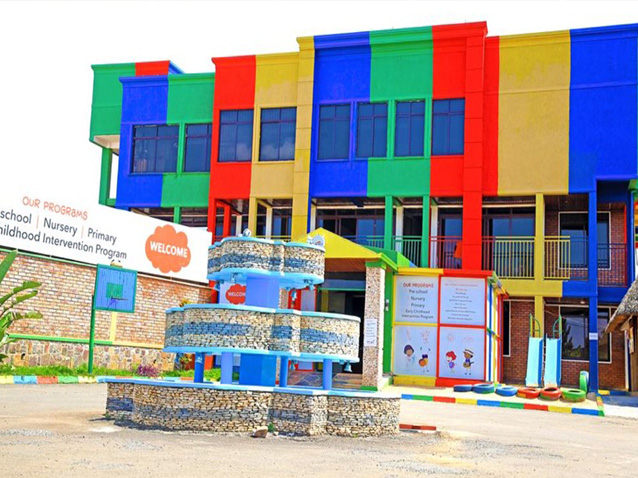 Classrooms
Silver Bells operates in a modern, purpose-built site which provides an outstanding environment for learning to take place. Spacious classrooms and all areas of the 3-storey school are graced with plentiful natural light
Safe
Natural Light
Well Equiped
Learning Materials
Spacious
Multi – purpose Auditorium
The spacious multi – purpose auditorium is a superb indoor facility for students to play numerous indoor games as well as develop their public speaking and theatrical talents all through the year.
In addition to a large multi-purpose auditorium, the school has a variety of sports fields to encourage specialized learning in different outdoor games like basketball and football.
Music and Art & Craft Rooms
The School believes in bringing out the creativity best in its pupils. Well- equipped Art & Craft and Music Rooms promote encouragement and support for talented young artists and musicians in every age-group, while encouraging everyone to develop these skills.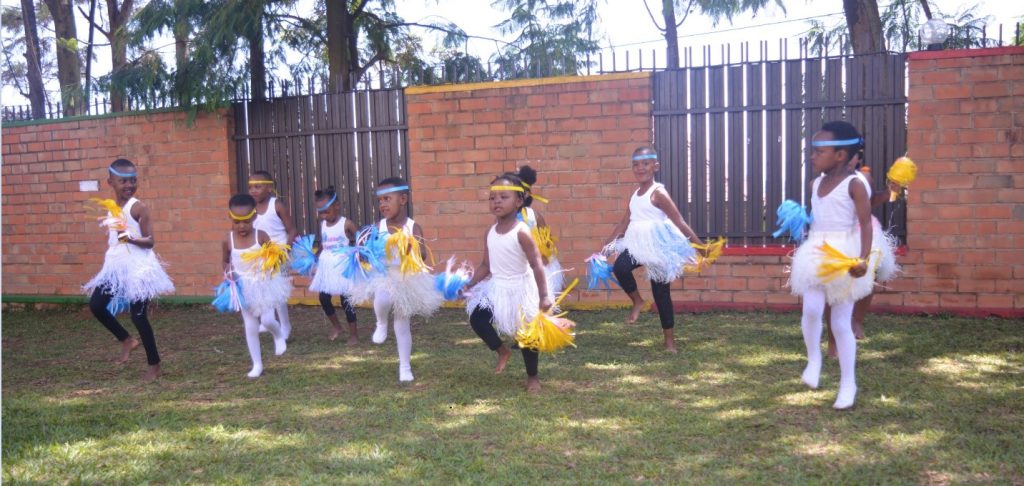 The school has a well- resourced library stocked with books and a variety of other resources catering to all age groups. A love of reading is encouraged from a very young age, as an independent way to enjoy learning and to gain knowledge.
There is an outdoor covered play area with a trampoline and table tennis that helps the child in improving balance, posture and keeping fit.
Dining Hall
The dining environment helps bring the whole student body together every day around a set of values, in surroundings that promote healthy eating habits and healthy interactions.
Access and Security
The school is situated on the main road.
Our main building has one supervised entrance for Pupils, staff and visitors. Pupils can be safely dropped off by car using the driveway loop in front of the main door.
The entrance to the building is completely secure and is permanently supervised by staff. The large recreational area is also completely enclosed, thus offering maximum protection for pupils.
At Silver Bells, having the best staff is one of our priorities, as we believe learning is not only done in the classroom, but through observation of the world around us and the people in it. So our team is made up of qualified and learned professionals, role models and motivators.
Thanks to our low pupil to teacher ratio, Silver Bell teachers are able to adapt their methods and teaching methodology to suit the needs of individual pupils. They also maintain incentive schemes to ensure that pupils of all ages remain highly motivated in both their academic work and other activities.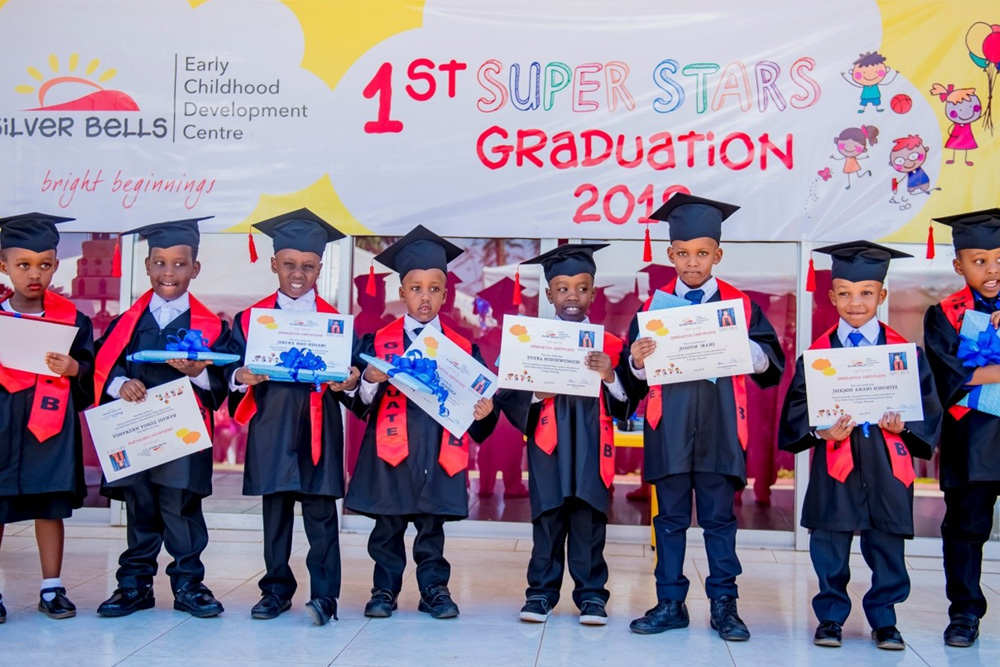 Our Programs
Silver Bells is an International Bilingual school that follows the British Curriculum and strives to develop each pupil's intellectual, emotional, physical and social growth to their full potential. Our Academic program is divided into three sections: Early Years Foundation stage, Primary and Early Childhood Intervention.
Early years Foundation Stage
Our thriving Early Years provision includes children from 1.5 to 5 years. It is a blessing to be able to love, nurture and teach these little ones in God's ways, introducing them to God as Father, Creator, Savior and friend and building a solid foundation in their young lives.
Our learning environment inside and out enables each child to develop and grow in all seven areas of development at their own pace. We continually strive to provide an inclusive, enabling and safe environment which empowers all our children to try their best and achieve beyond expectations.
Primary Section.
The primary section follows the Cambridge curriculum, In years 1 to 6, children follow the curriculum outlined in Key Stages 1 and 2 covering a wide range of subjects including Mathematics, English, French, Science, Humanities, ICT (Computers), Visual Arts, Music and Physical Education.
These first years of a child's education are vital for developing their critical thinking and problem solving skills and, as such, we have created an environment in which our young pupils feel empowered to ask questions, safe to meet challenges head on, and accompanied on their journey towards reaching their full potential.
Pupils will graduate from Primary school with a solid academic foundation upon which to build and the confidence and curiosity to strive for ever greater academic heights.